We have pleasure offer you prime production delivery ongoing program:
HP (High-Performance)  XTR MEDIUM LINER BOARD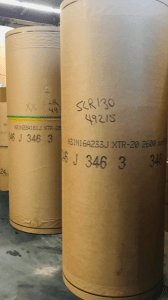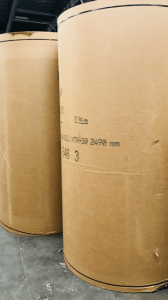 remark:
Prime production reels on specific customer order!!!
this is next generation product that delivers maximized fibre performance, high efficiency, and a level of quality that meets or exceeds that of other substrates.
With XTRTM, we've created a lightweight, sustainable, high-strength, 100% recycled linerboard that's designed to surpass industry expectations and help our customers succeed.
With the introduction of XTRTM, you can capitalize on a lightweight linerboard that delivers equivalent or higher strength properties at a lower cost. In fact, less corrugated materials and high ECT specs mean you'll save on paper costs without sacrificing your high standards of quality.
take a note that the liner can be suitable as for sacks or bags (kraft) production as well !
WE ARE LOOKING FOR REGULAR BUYERS – CAN BE SIGNED LONG TERM CONTRACT
WIDTH REEL SIZE: on specific customer order (max. 250cm)
GSM: on specific customer order between 88-205gsm
MOQ : 250Mt
Dispatch port : Montreal (CA)
samples: available against firmed pre-order only
You can check the technical data: Click here and download the technical data!
Fill up below form and sent to get price quotation:
SALE RESTRICTIONS :
Offer for export out of North America ONLY
SALE OR OFFERING IN NORTH AMERICA IS NOT PERMITTED
Don't hesitate contact us if you are interested – we are for you – your satisfaction is our priority!
Thank you in advance
Sales Team
GTP Group Ltd.
www.stocklot-paper.com
Total Page Visits: 576 - Today Page Visits: 6